Salzburg's spoiled residents often fail to notice the unique charm of the Old City – a backdrop that's easily overlooked in every day life – until their guests are enraptured by its breathtaking beauty.
Enthusiastic remarks such as "It must be wonderful to live in such a lovely city!" sometimes make the average Salzburg resident feel embarrassed when he realizes how little attention he pays to its stunning appearance.
The city of Salzburg – and especially its historic city center – is in fact one of the loveliest places in Europe, winning international acclaim in 1997 when it was designated a world heritage site by UNESCO.
Salzburg has an abundance of attractive venues. If you're planning to visit Salzburg  be sure to have enough time to take in the unique atmosphere and the bustle of the city. Whether you're coming for the culture, the shopping, a stroll through the town, the cafés or simply to spend "a day in town" – the Old City has many charming facets. By the way: tours of the Old City are possible by land as well as by water – a panorama ship has cruised on the Salzach since 2002, offering spectacular views of the city.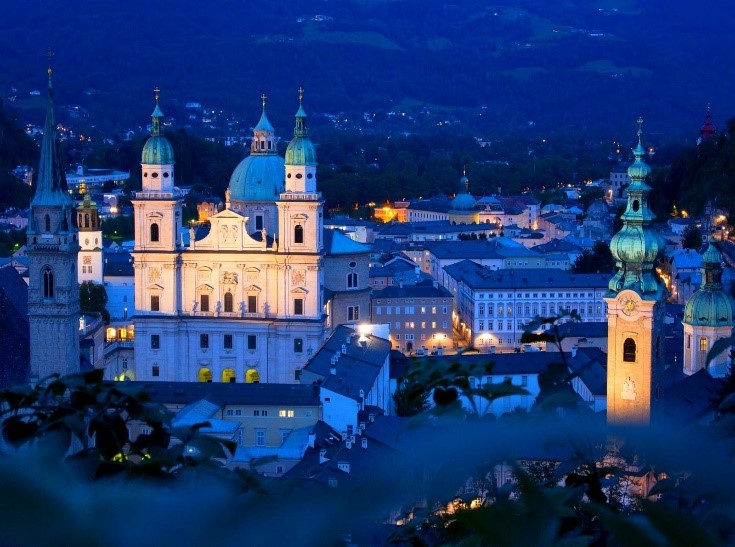 * 3 nights in hotel 3* / 4*
* Buffet breakfast daily
* 48-hour Salzburg Card with free entry to 25 attractions and free transportation
SOFIA TRAVEL FZE
CREATIVE TOWER
P.O. BOX 4422
FUJAIRAH – UNITED ARAB EMIRATES
OPENING HOURS: Monday to Sunday