The Austrian "Romantic Road"

5 days/4 nights
Salzburg – Mondsee – St. Gilgen – St. Wolfgang –Bad Ischl – Hallstatt – Traunsee – Steyr – Enns – Melk – Vienna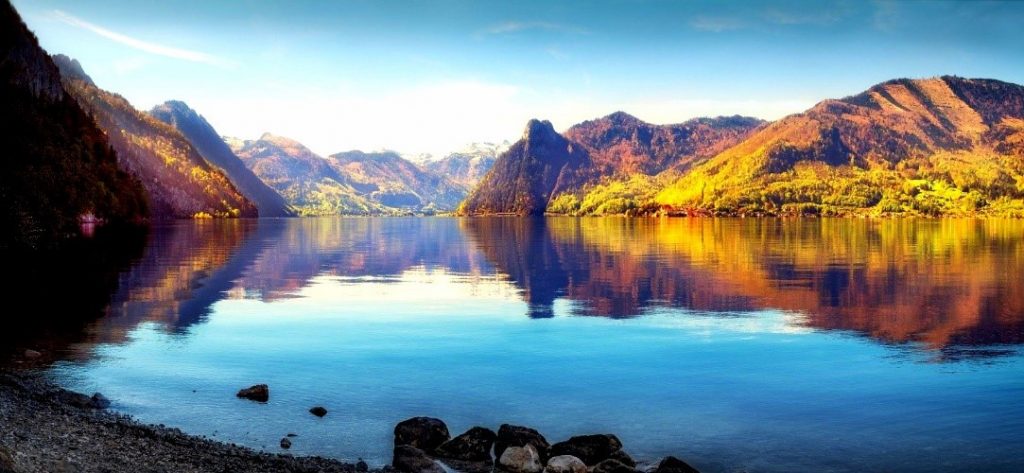 Time of year: all year round
Experience the cultural and scenic highlights of the "Austrian Romantic Road" In the Salzkammergut, the lower Muehlviertel, in Struden and Nibelungengau, in the
Wachau – the palaces, castles, museums, cloisters, wildlife parks, caves, lakes, rivers and gorgeous landscapes of Salzburg,
Upper Austria and Lower Austria arrange themselves along the "Romantic Road" from
Salzburg to Vienna like pearls on a chain.
On the journey from Salzburg to Vienna you will find traces of the first travelers that
used this route. Romans for instance, who built forts and gave towns like Wels and
Enns their names. Benedictines and Augustinians settled at important and distinctive
spots and founded monasteries where they served god and science and made statements of their power and wealth with grand buildings.
Take time to visit the towns and villages and enjoy the scenery, the castles and palaces, the baroque
abbeys and cloisters which usually throne impressively on rocky elevations over the landscape.
Arrangement:
4 x overnights with breakfast buffet
(1 x Salzburg, 1 x Salzkammergut, 1 x Steyr, 1 x Wachau)
1 x Salzkammergut Adventure Card
1 x guided tour of the town of Bad Ischl (Monday, Thursday or Sunday)
1 x visit of the world heritage museum Hallstatt (Nov.–Mar.: Monday+Tuesday closed)
1 x visit of the town museum Steyr (Monday closed, Nov.-Mar.: Monday+Tuesday closed)
1 x visit of the fisheries of Kremsmuenster abbey
1 x detailed map with a description of the places and sights
[pt_view id="a3a1f2elqu"]
SOFIA TRAVEL FZE
CREATIVE TOWER
P.O. BOX 4422
FUJAIRAH – UNITED ARAB EMIRATES
OPENING HOURS: Monday to Sunday